How to pay less to eat in Japan? (up to 50% off)
By Phuong & Pierrick on 2016-03-23 10:43:51
You can enjoy discounts on bentos and many other items that become out-of-date fairly quickly in Japan.
How is it possible?
Indeed, it is possible to buy bentos, cakes, meats, fish with up to 50% discounts in the evening. You have to go in supermarkets and konbini from 20h / 21h depending on the company, products begin to be labeled with the reductions. The reductions begin at 20% at the beginning and then relabeled as 50%.
Obviously, if you absolutely expect the 50% who come last, you will no longer have much choice. It's a risk to take. But Japanese food is very good and although rest is always fresh
Tips
It is an approach that aims to reduce waste, because anyway unsold are not consumed. These are destroyed. Many people struggle against it and prefer it to be given to the poor, but it is not possible ...
Which products are affected ?
The list of products concerned is quite long in fact :
Bentos
Sushis
Onigiri
Skewers
Meat
Fish
Deserts (Botchan dango, donuts with red beans,...)
etc...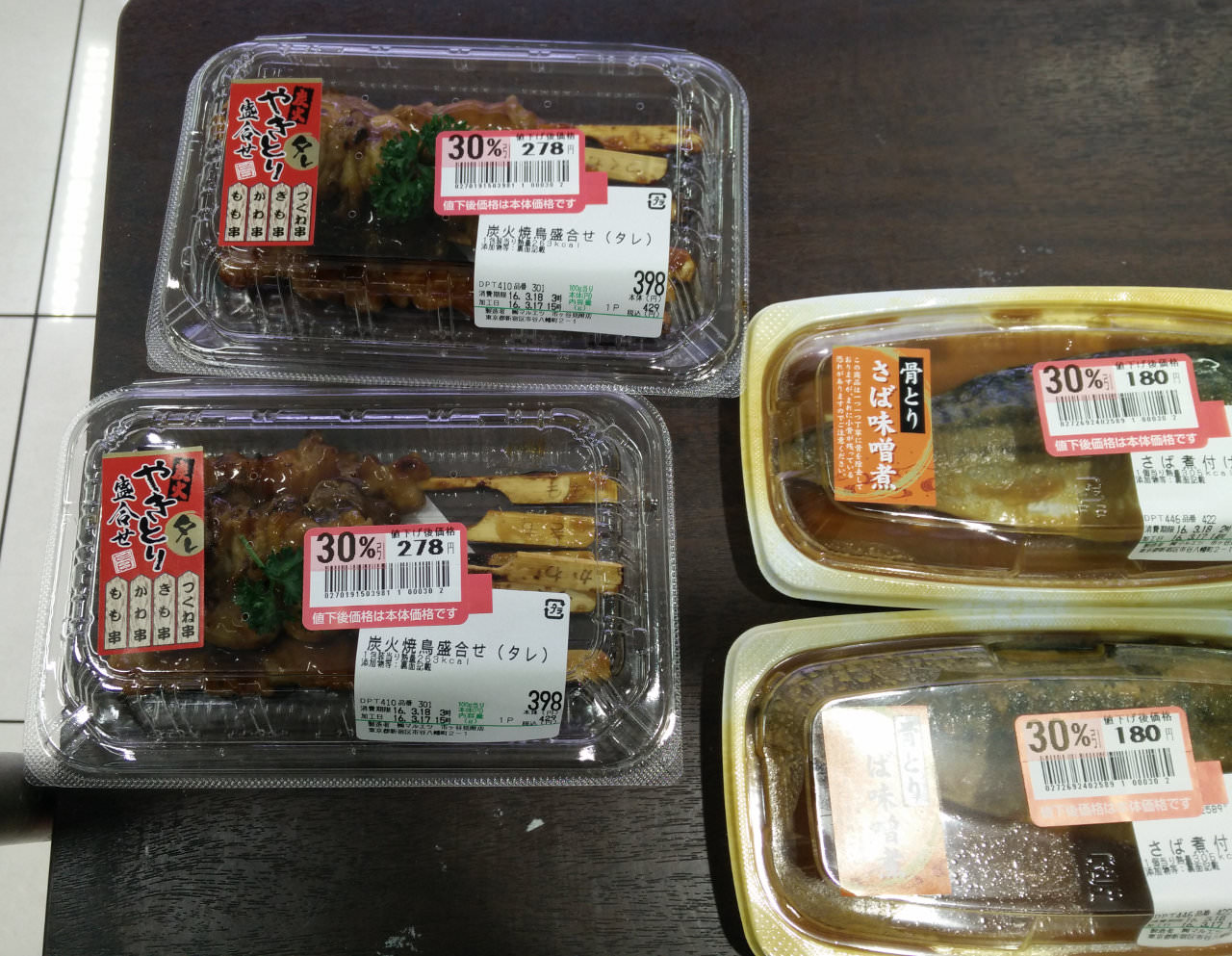 Skewers and fish with 30% off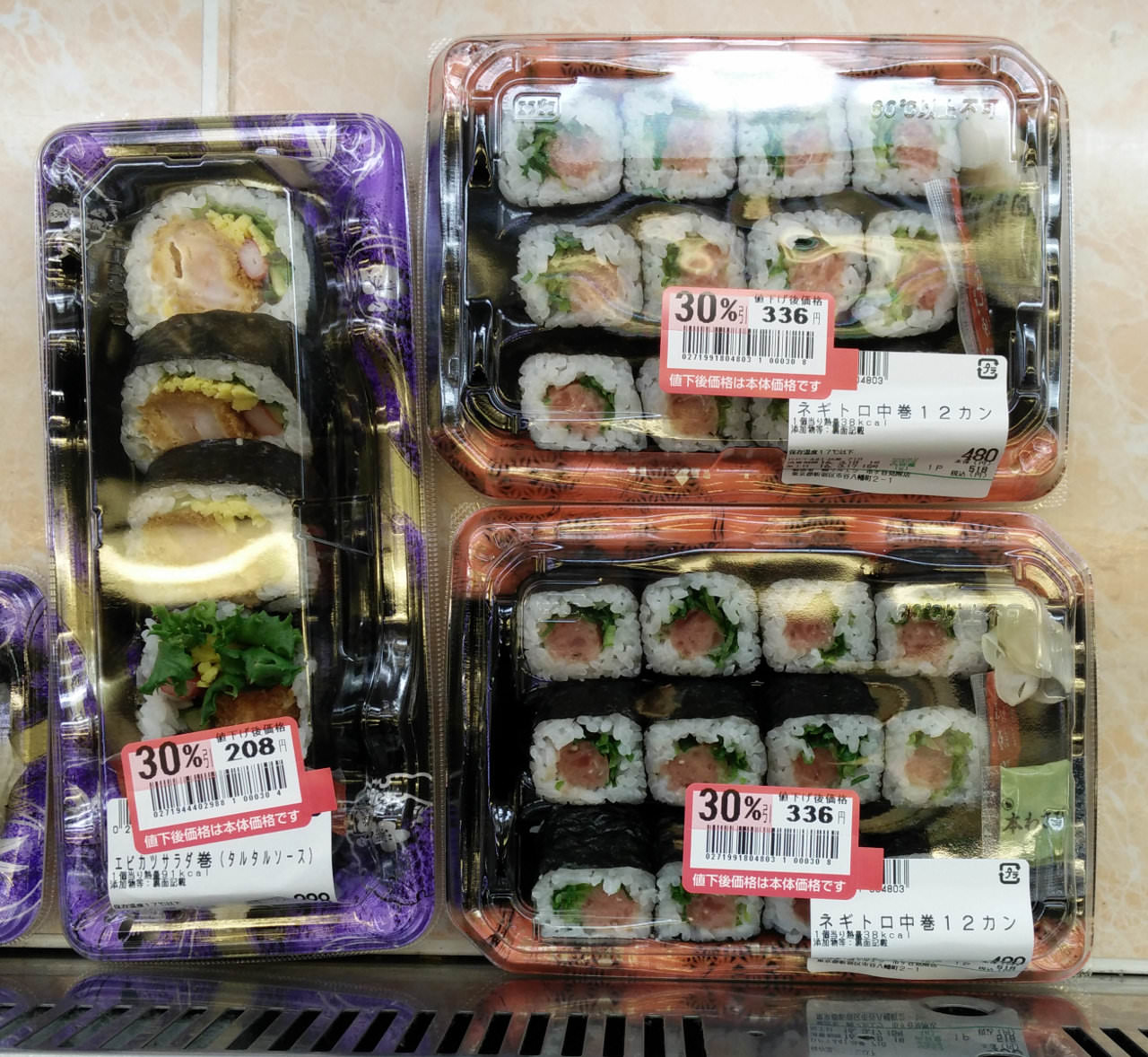 Sushis with 30% off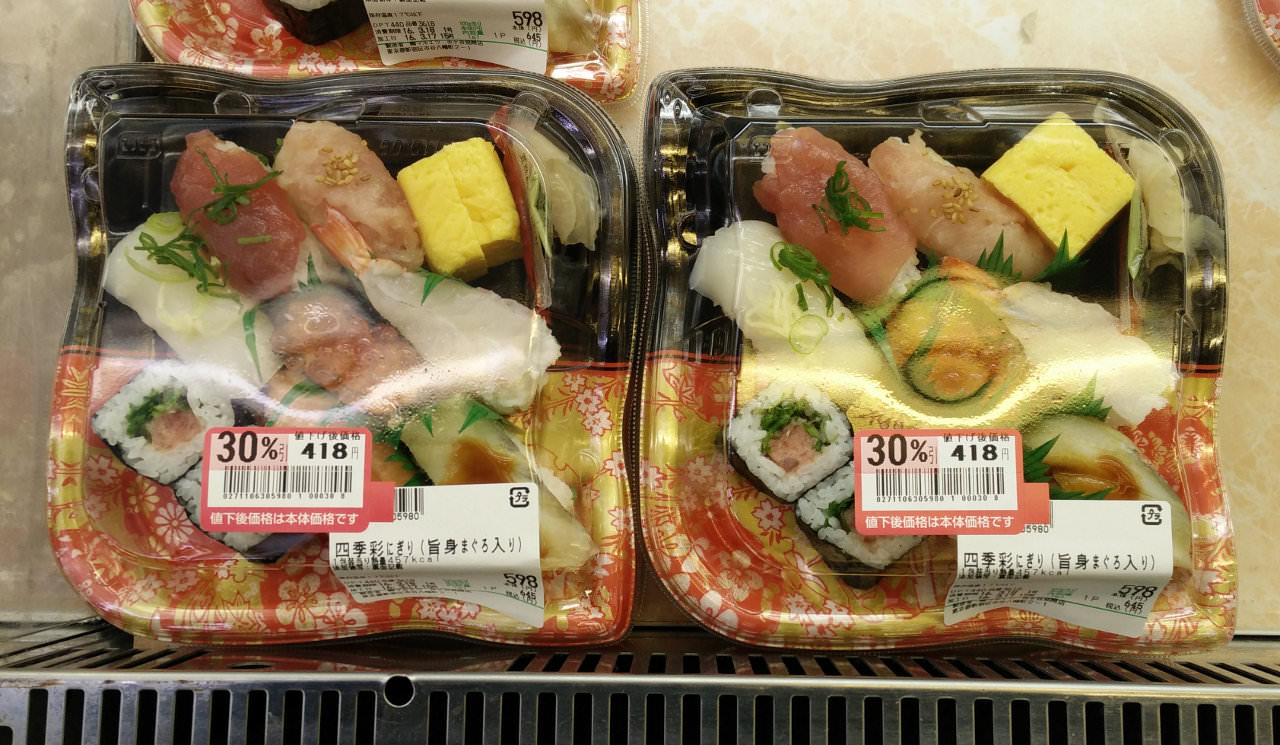 Sushis with 30% off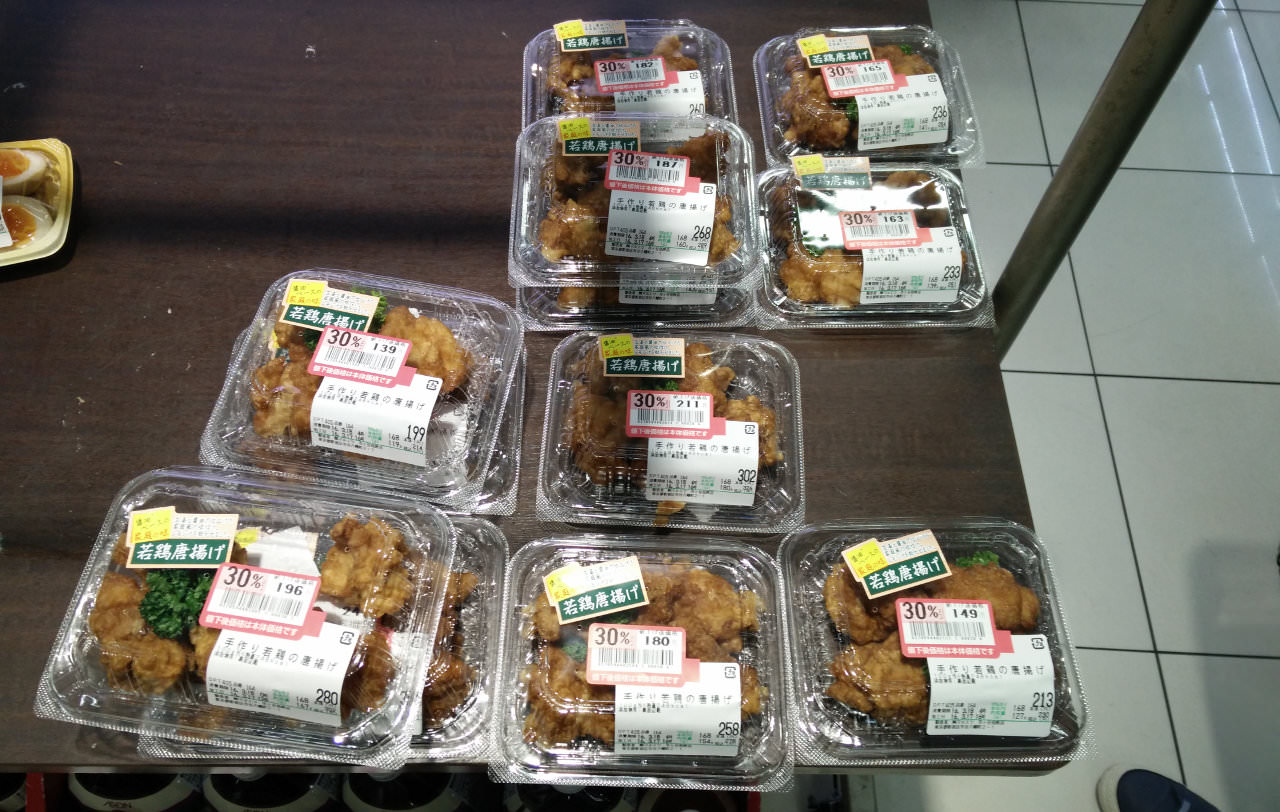 Fried meat with 30% off
How much does a meal cost ?
It is possible to eat for 250 yen per person with great bentos. It is about less than 2 euros for a bento, against 12 euros in France (Carrefour, Cora, Leclerc ...). Do not be afraid to eat a little later and do your shopping every night if you want to always fresh. But I think you'll make fast to this good plan that can save you a lot of money casually.