Café 1894 in an old bank office in Tokyo
By Phuong on 2016-04-12 15:41:42
If you go through Tokyo Station, take a detour to the restaurant Cafe 1894 . It is a small restaurant where you can eat and drink in a quite nice environment.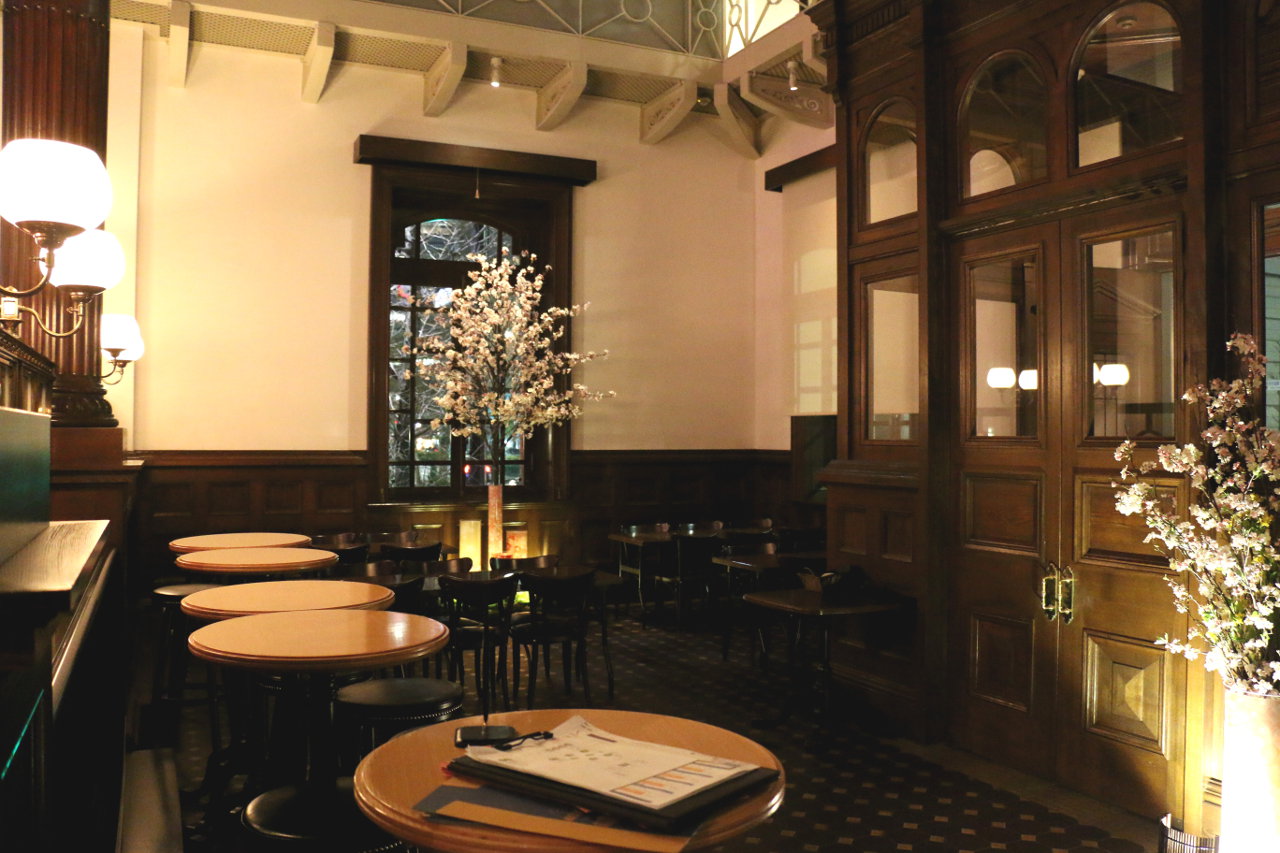 Lobby
Originally, this restaurant was a bank of the Mitsubishi firm. It has kept all the original structure : the counters, varnished wood, the floor, ... The staff is friendly and the service impeccable. It is very nice to have a break at this Cafe.
The place is quite touristic, so they also have an English menu. On the dishes menu, you have a limited choice. They offer 4 courses of meat and some pasta dishes, ranging from 1500 to 2000 yen. Of course, they also propose salads, soups and a small dessert menu. Overall, the price is not excessive. But compared to the quantity served, you will be a little disappointed. In fact, the food presentation and quantity are made like a gourmet restaurant. You eat small amount of 5 to 8 different courses. But here, the food is pretty ordinary with not much in it. So at the end, you stay hungry with a pretty high billing.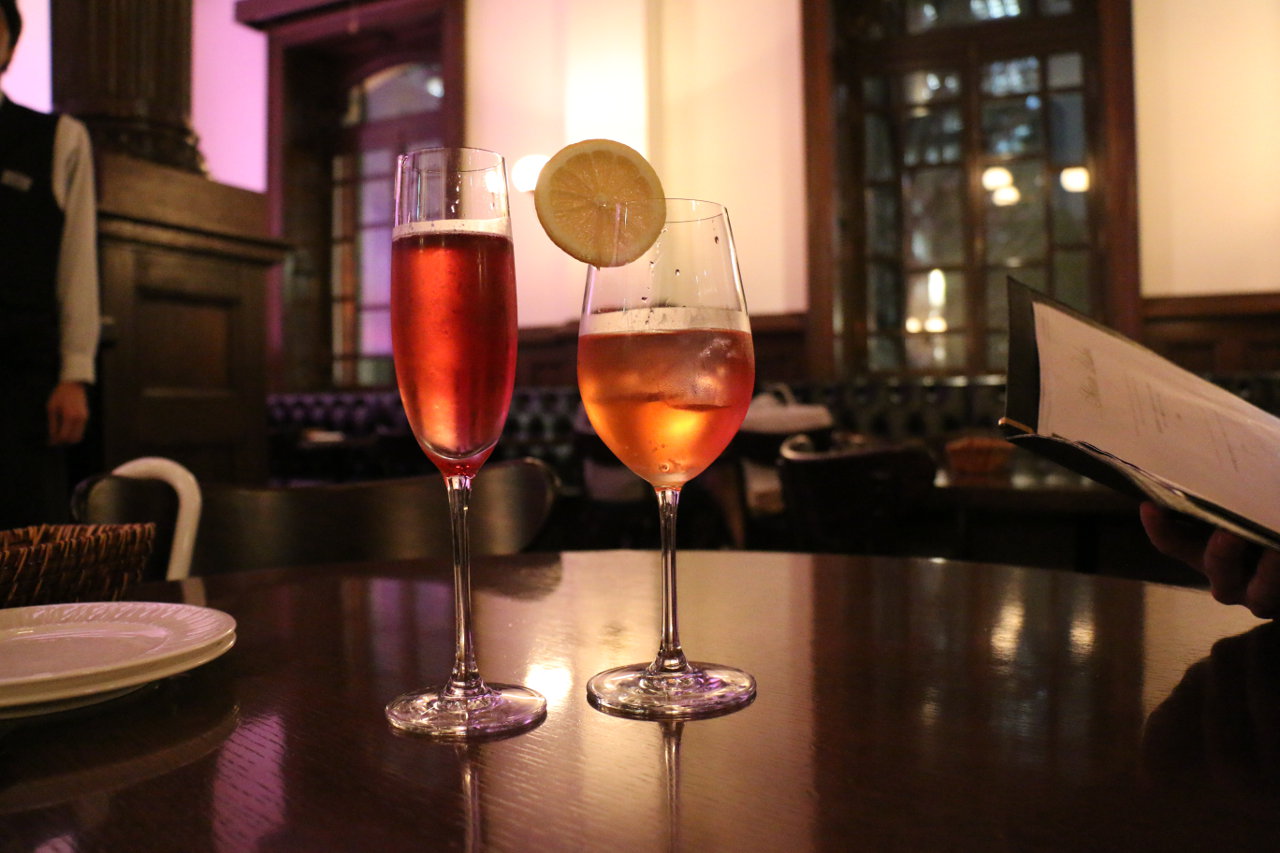 Cocktails ordered from the suggestions
So if I have any advice for you is to go have a drink and enjoy the atmosphere and setting. But if you are hungry, this is not the place to get fully satisfy :)
Usefull information
To get there with common transportation
From Shinjuku
- Total fare : 200 yens
13 min. - JR Chuo Line Rapid Service for TOKYO
Map to get there